Regular price
Sale price
Rs. 365.00
Unit price
per
Sale
Sold out
Avocado Body Butter Dry skin, Soothes itchy, dry skin, unisex
The avocado body butter is a thick, creamy, super moisturising product that is ideal for people with extremely dry and flaky skin. A cream that you will love slathering and massaging into the skin. Avocado, a magical element in skincare helps to reduce wrinkles and fine lines, leaving the skin smooth and supple. The avocado body butter is proven to increase skin moisture by 74%
Benefits

- It helps to relieve dryness and dehydration of the skin.
- The intoxicating scent of lime and peppermint is wonderful for uplifting spirits and imparting a refreshing feel to the skin.
- Promotes a soft, smooth, and healthy appearance to the skin and works great even for sensitive skin.
- When used twice a day, it produces the best results for soft, smooth skin.
- Works well on dry chapped body skin, such as heels, elbows, and knees.
How To Use

- As it's 100% made with organic butters and cold-pressed oils, the change in temperature may affect the product's consistency, but it's still effective to use. If it has melted, place it in the refrigerator for 30 minutes before using.
- Start with a very small quantity as the butters melt and spread evenly over a larger area of your skin.
- Always use a spatula or clean, dry finger tips to avoid contamination.
- Use the body butter twice a day—after the shower and before bed—to keep your skin constantly nourished and hydrated.
- Always do a patch test before use and check the ingredient list. Avoid making eye contact.
- As this is a preservative-free product, protect it from air and water contamination.
- It is best when used within 6–7 months of opening.
- And yes, we love to customize. Get in touch with us
Ingredients

Unrefined Avocado butter, Sweet Almond oil, Virgin Coconut oil, Beeswax, Lemon oil & peppermint extracts.
Share
View full details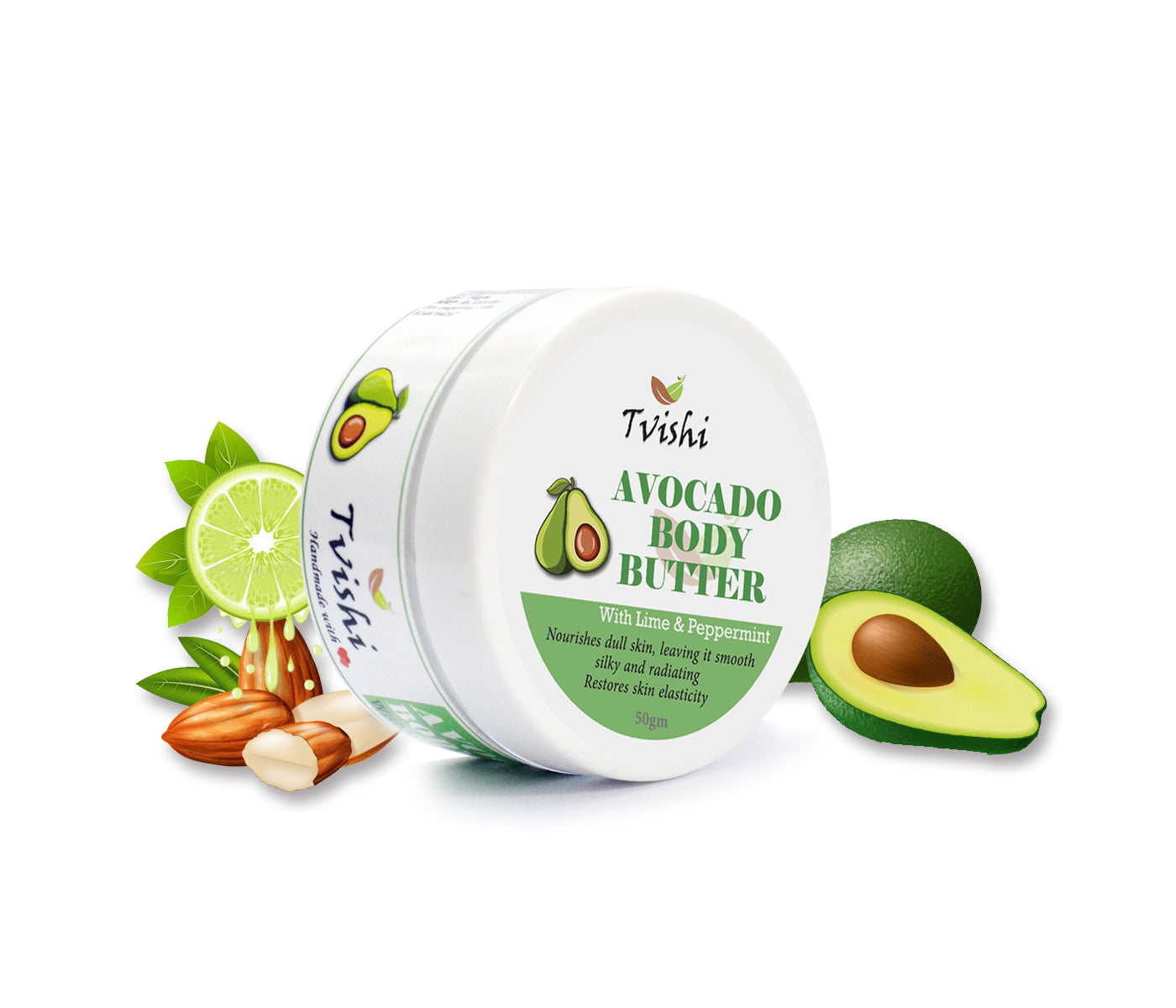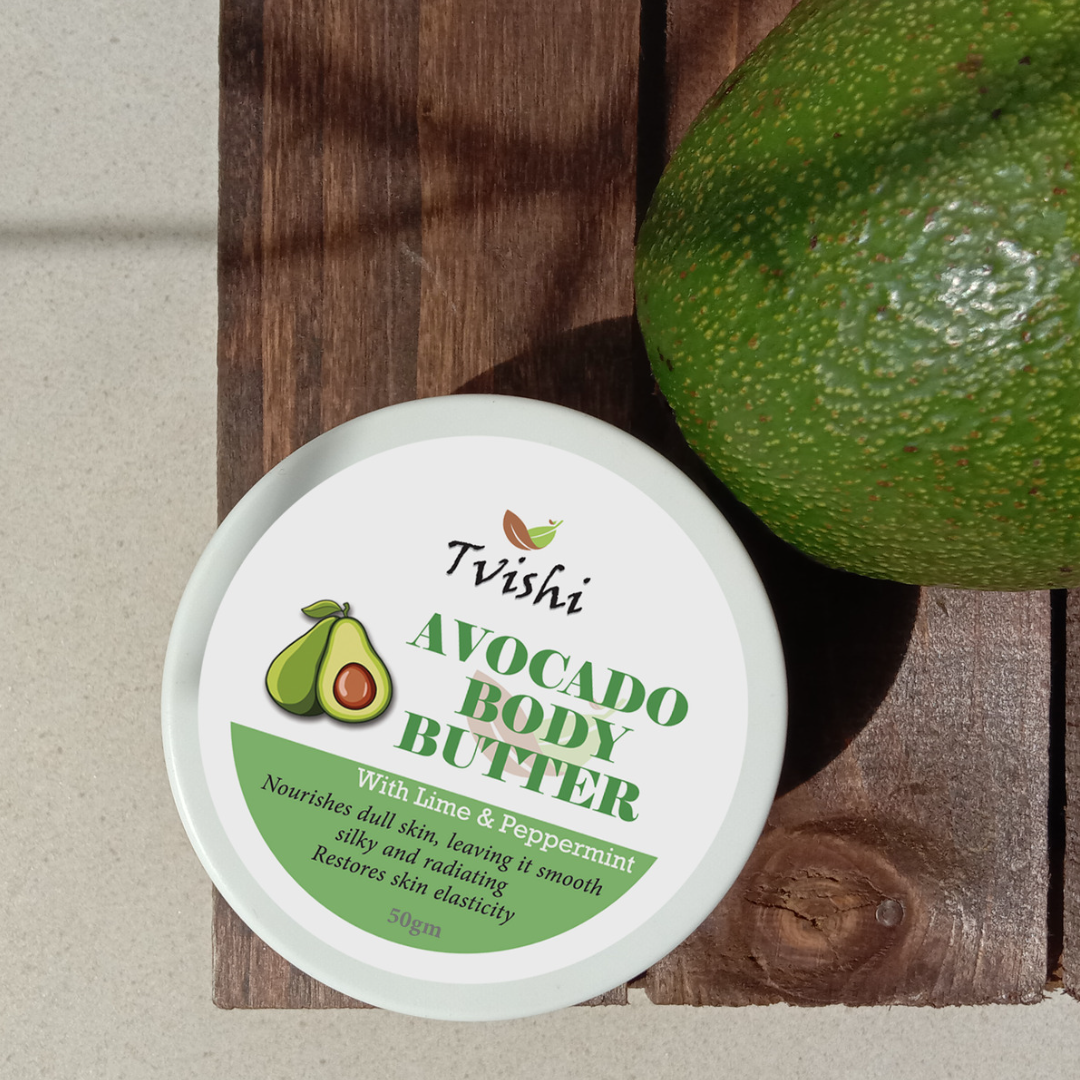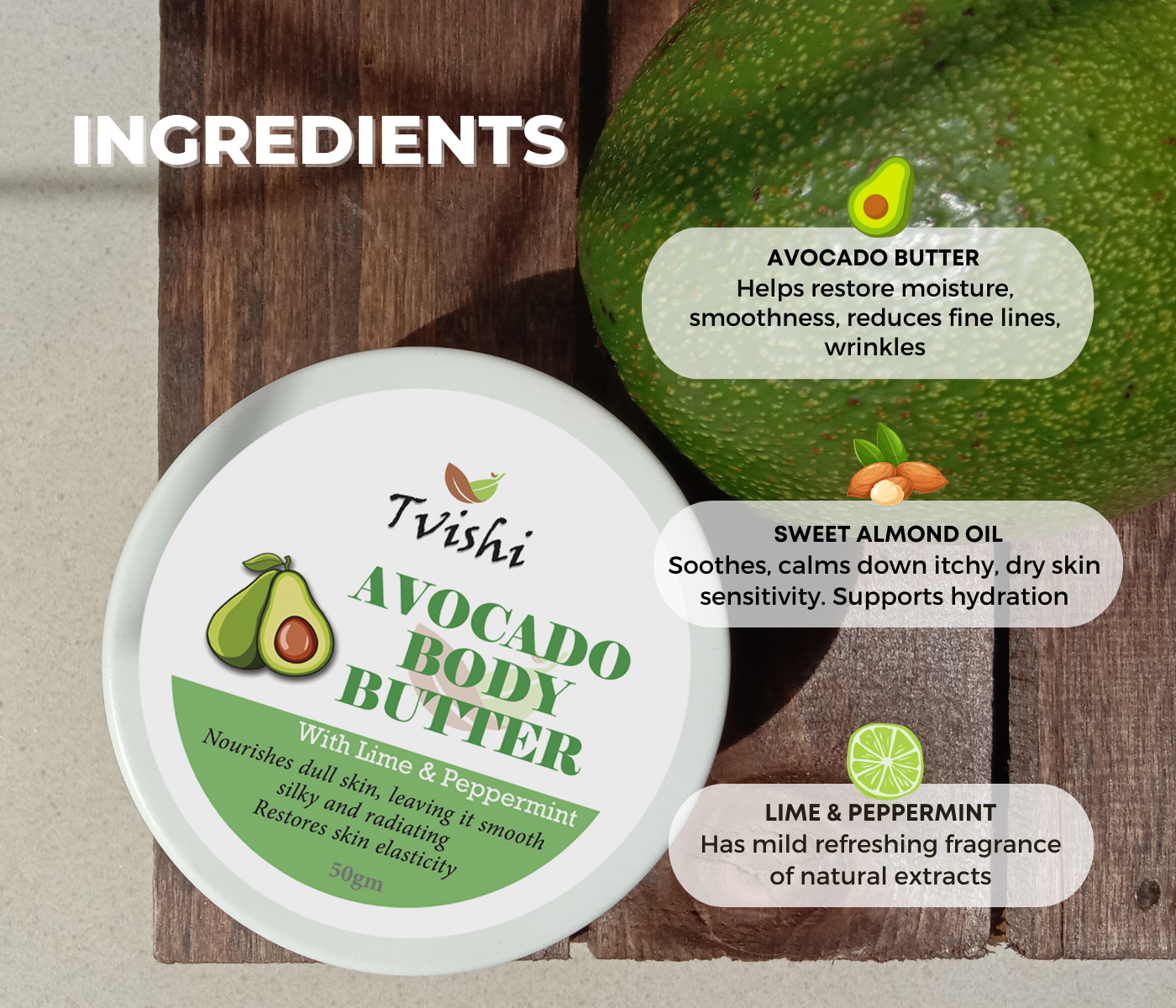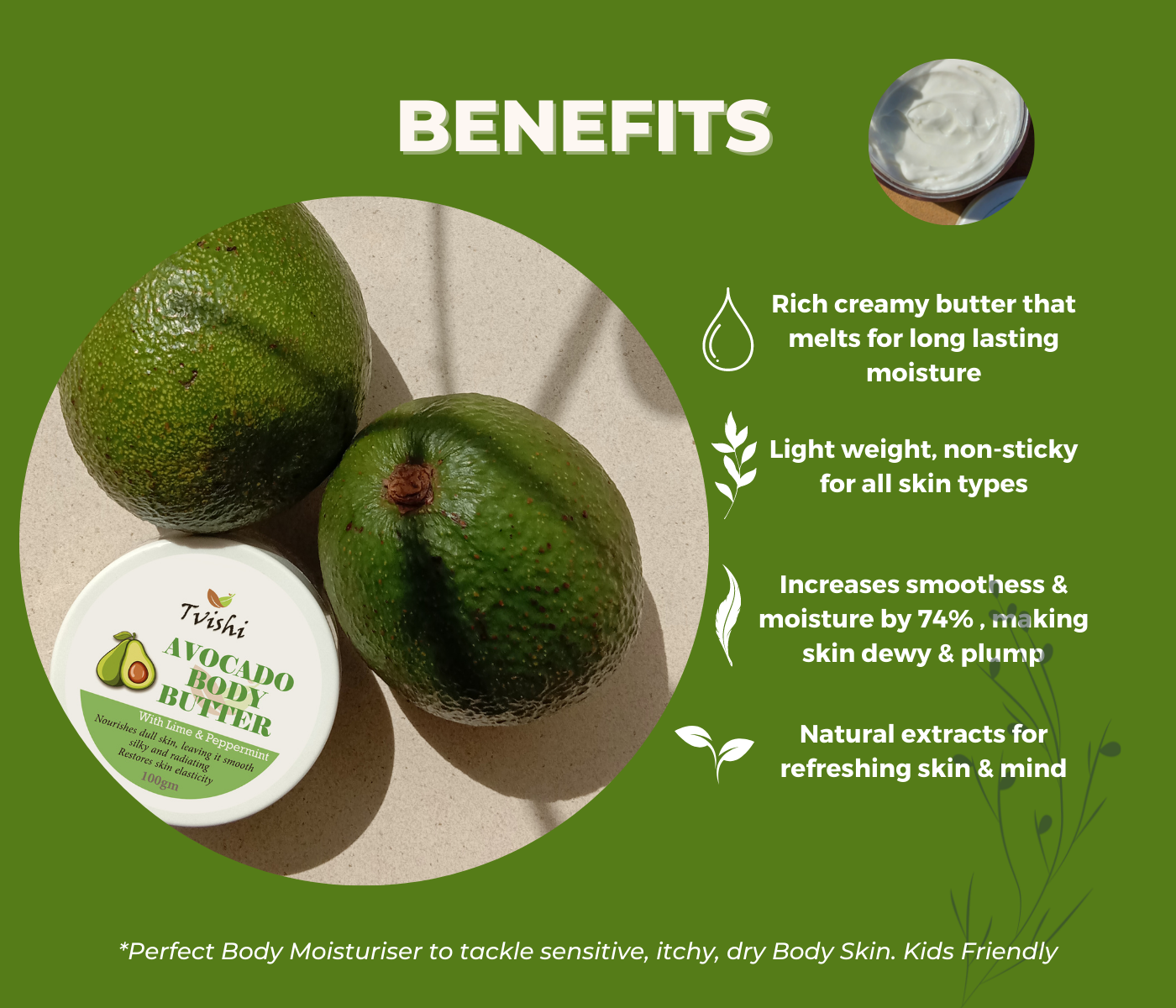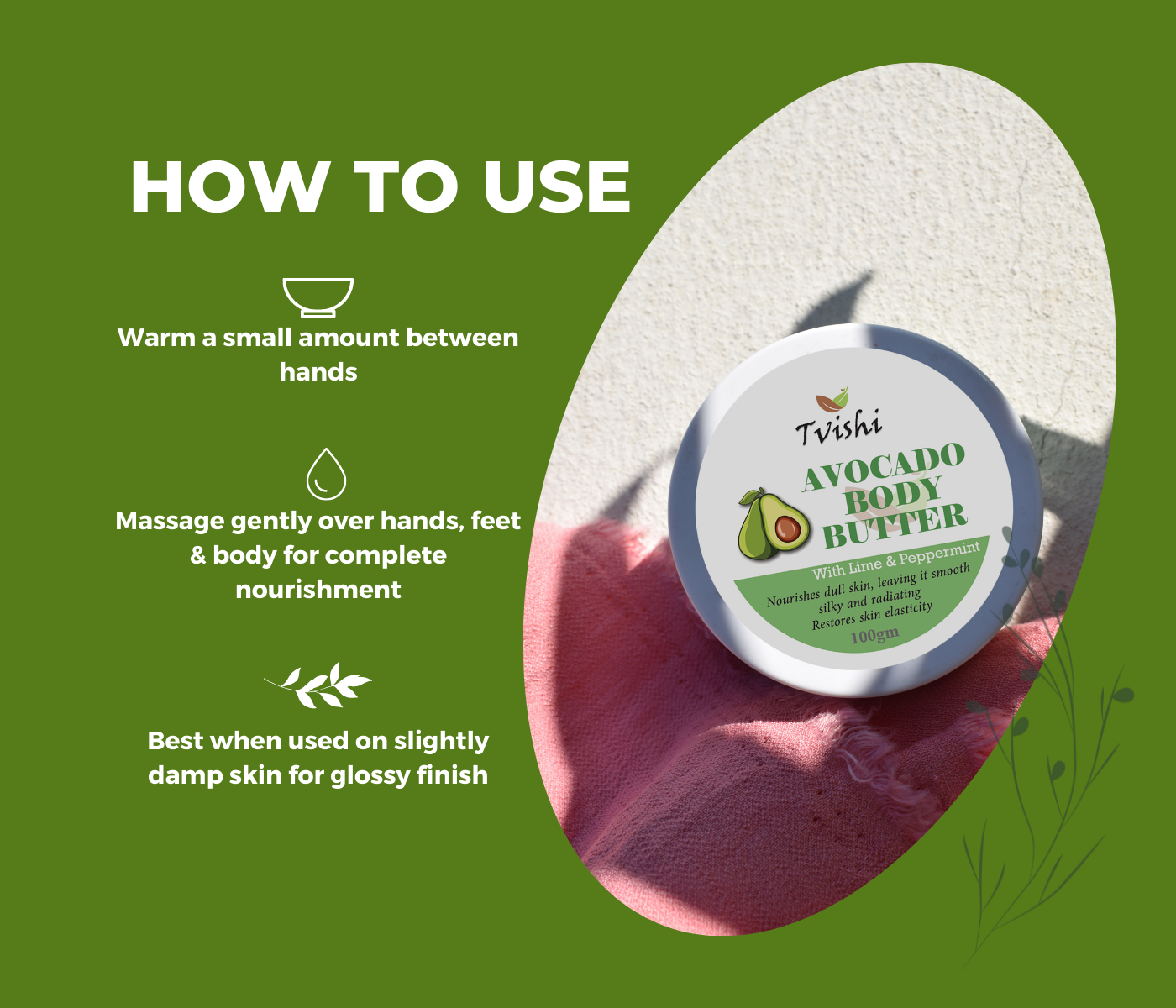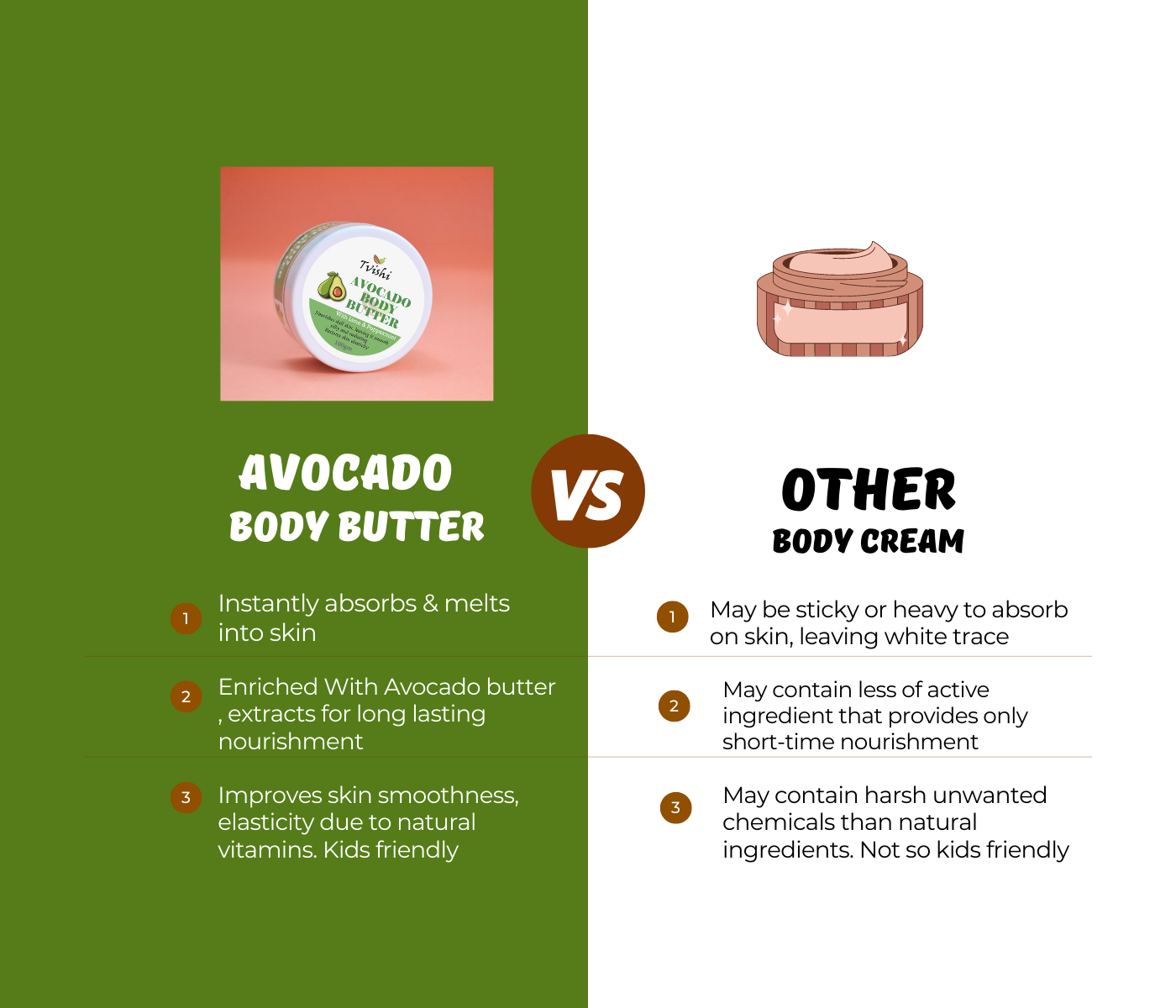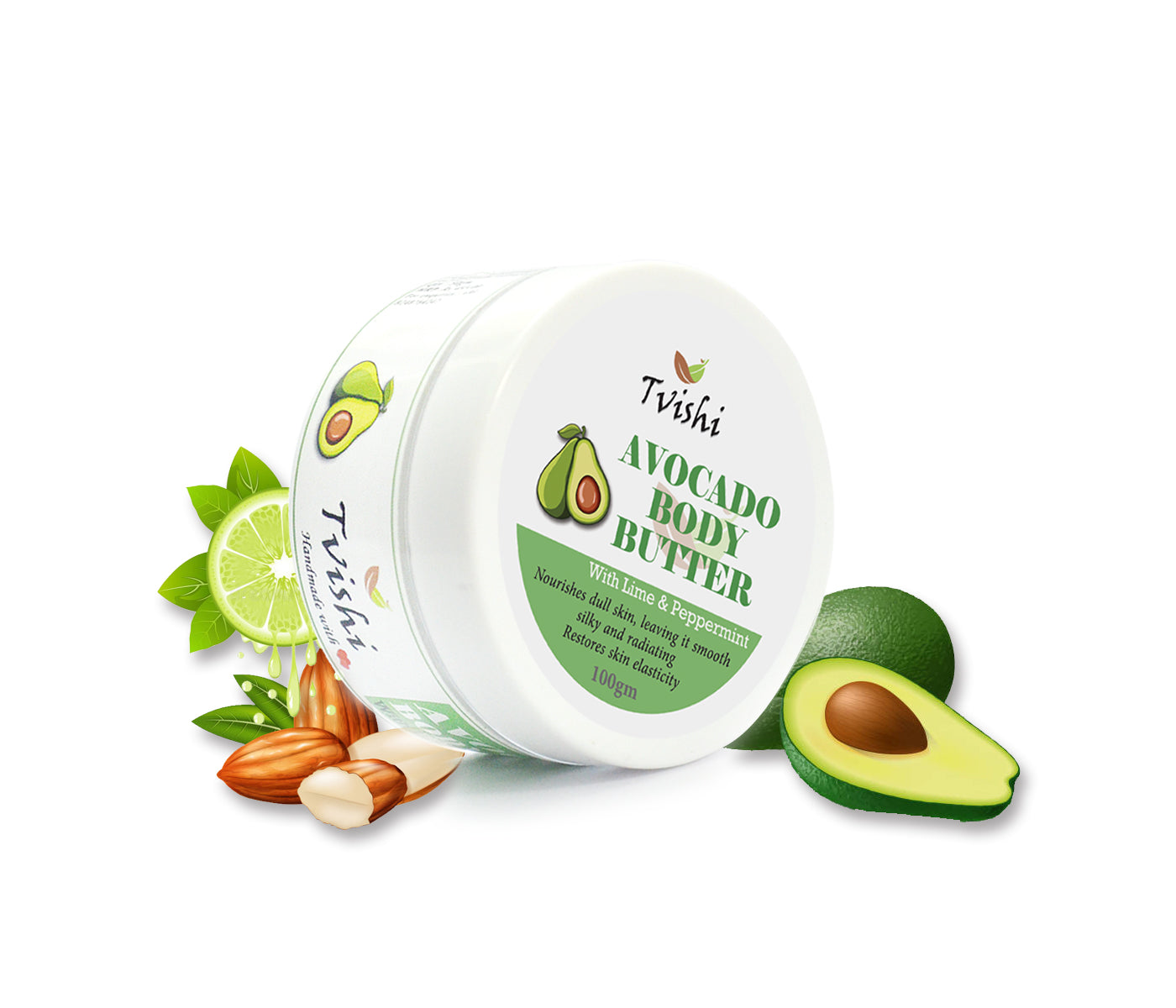 Highly recommended wonderful body butter
I am in love with this body butter...this helped me a lot during peak winters where my hands used to dry and turn black....this product was awesome..neither oily nor sticky....suited me very well...