Regular price
Sale price
Rs. 225.00
Unit price
per
Sale
Sold out
Sandalwood Powder, Pure powder for Detan, Oil control, Fades scars, pigmentation, sunburn, Face & Body Mask
Sandalwood in its purest form! Known for its moisturising and acne fighting properties this pack keeps the skin hydrated and plump. A luxuriously therapeutic product that makes skin brighter and smoother.
Quantity – 50 gms


Benefits

- Fight acne-causing bacteria; exfoliate the skin gently. Soothe sunburn.
protects the skin from sun damage.
- It calms the irritated skin.
- Easy to apply and benefit the skin directly without damaging the protective barrier of the skin
helps to brighten up skin by reducing fine lines and wrinkles and revealing smoother, softer, naturally glowing skin.
- can be used with ingredients like aloe vera gel, yoghurt, honey, etc.
How To Use

- This is formulated with the best of Native American herbs and floral extracts. Always keep the zip pouch tightly closed in a cool, dry place away from direct sunlight.
- Always scoop with a clean, dry spoon to avoid contamination.
- In a clean plastic or glass bowl, place about 1/2 teaspoon of DIY powder.Use full-fat milk, yogurt, or rosewater with honey for normal to dry skin. For oily to combination skin, activate with rose water or any hydrosol.
- Apply a thin layer of mask to the face and neck and rinse with water or a washcloth after 8-9 minutes.
- Enjoy the smoothness that this face mask provides, and then follow it up with a blossom toner, an appropriate moisturizer, or a serum.
Ingredients

Pure Sandalwood powder and nothing else.
Share
View full details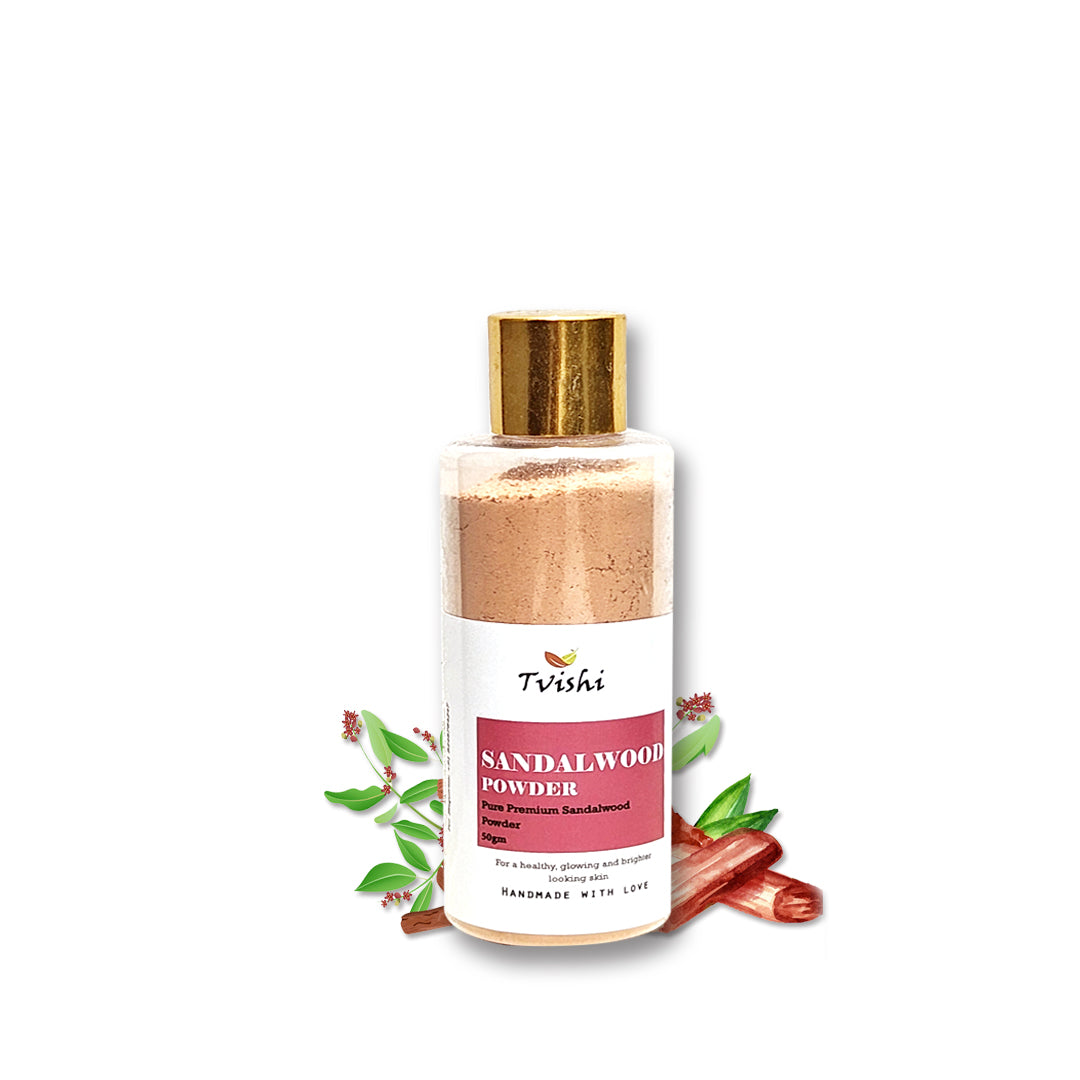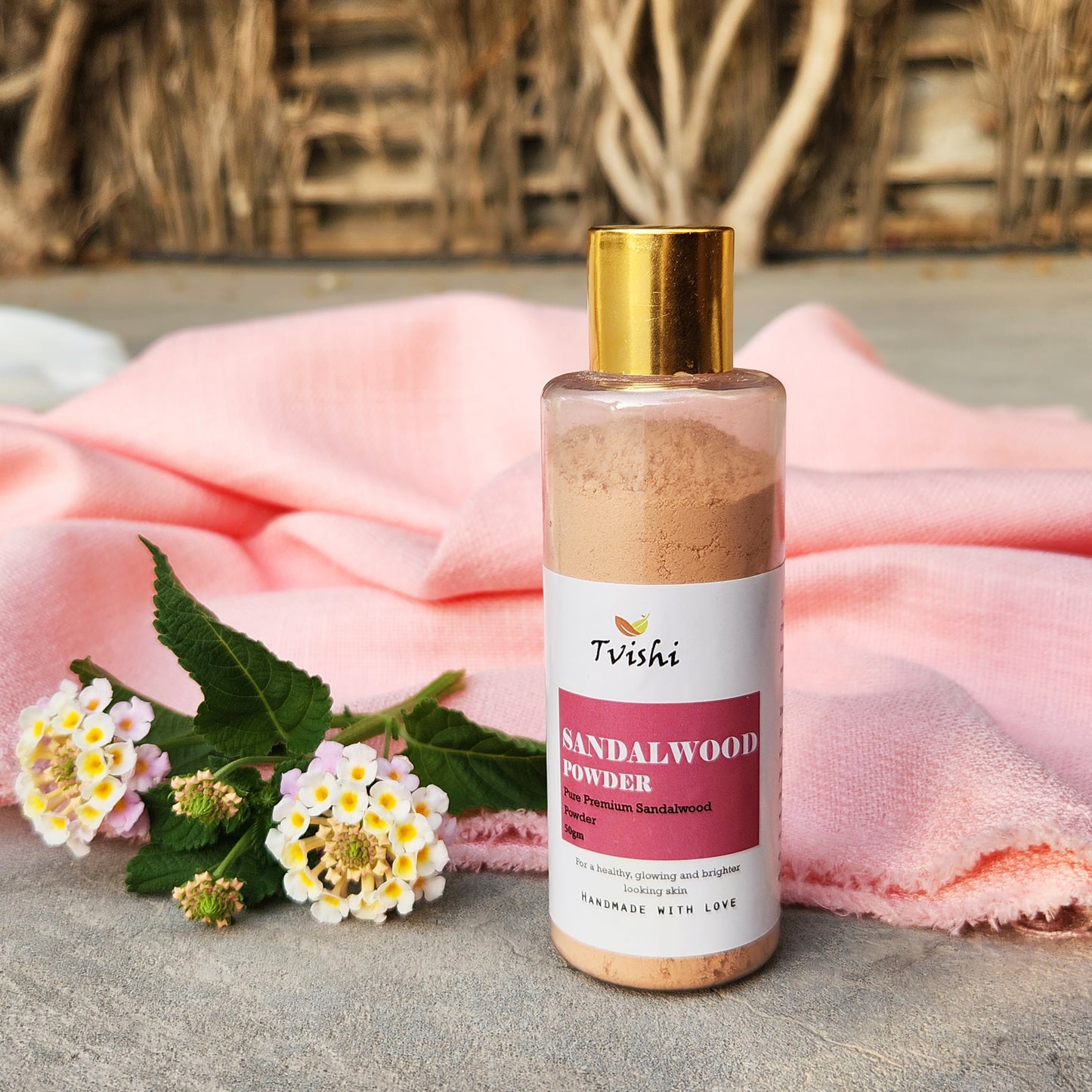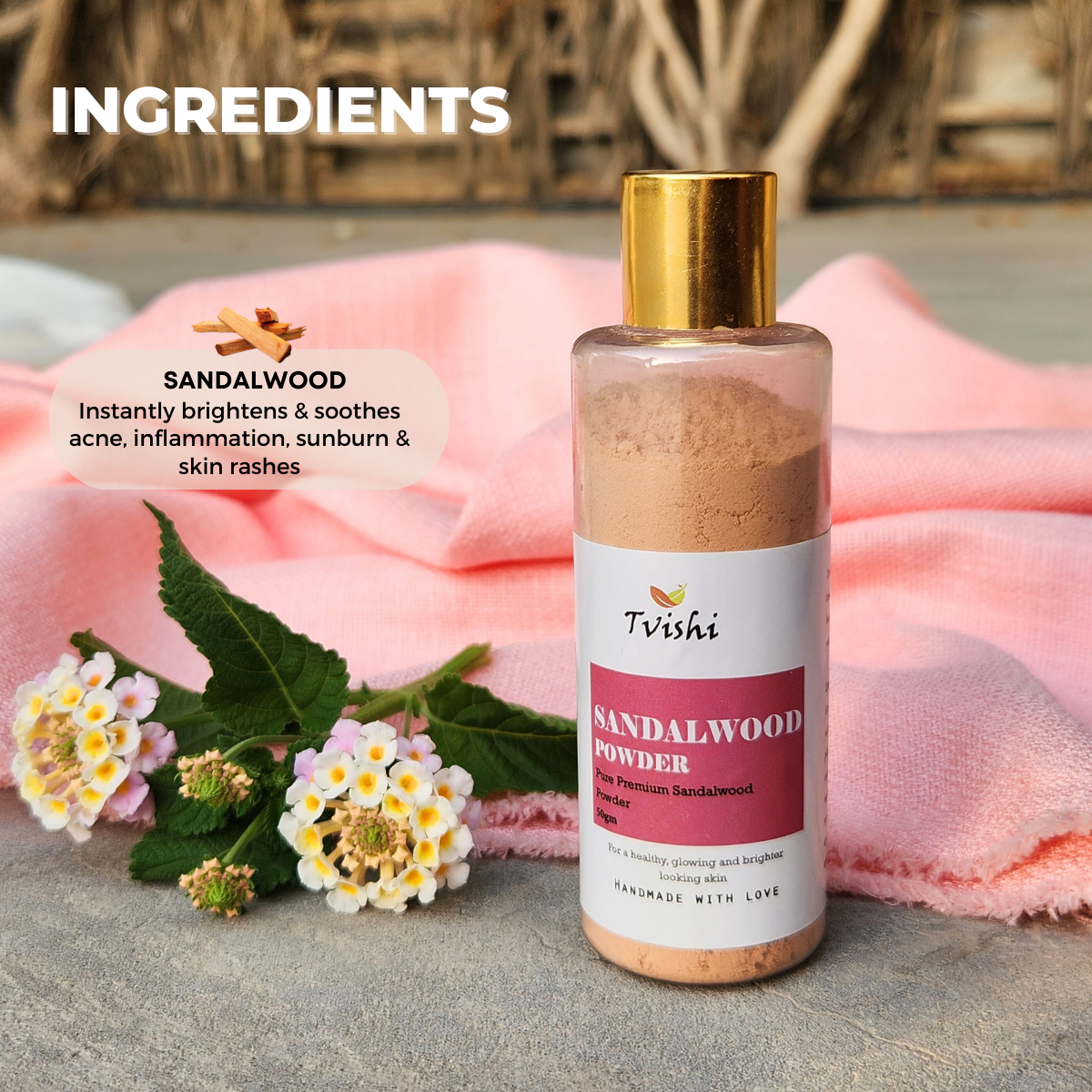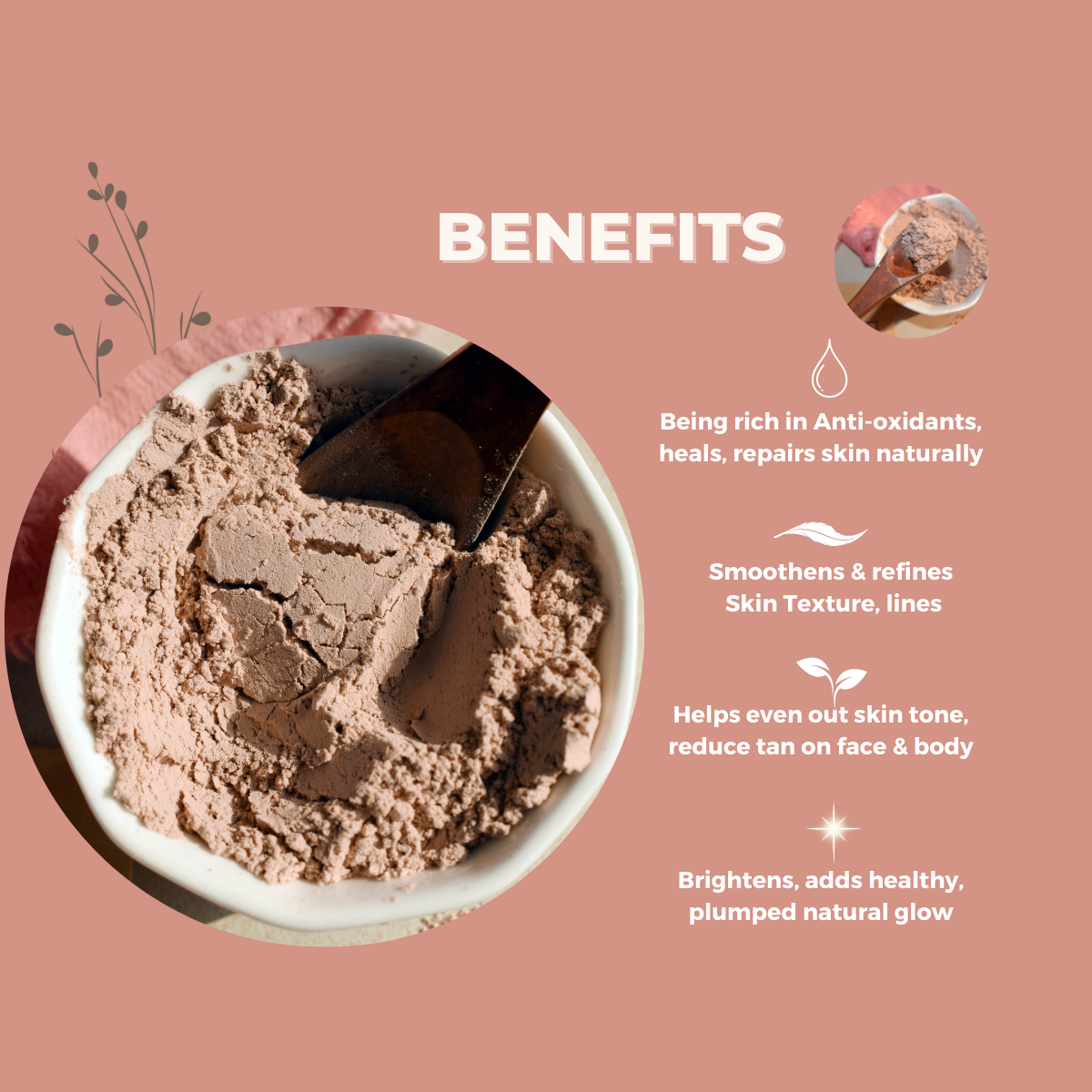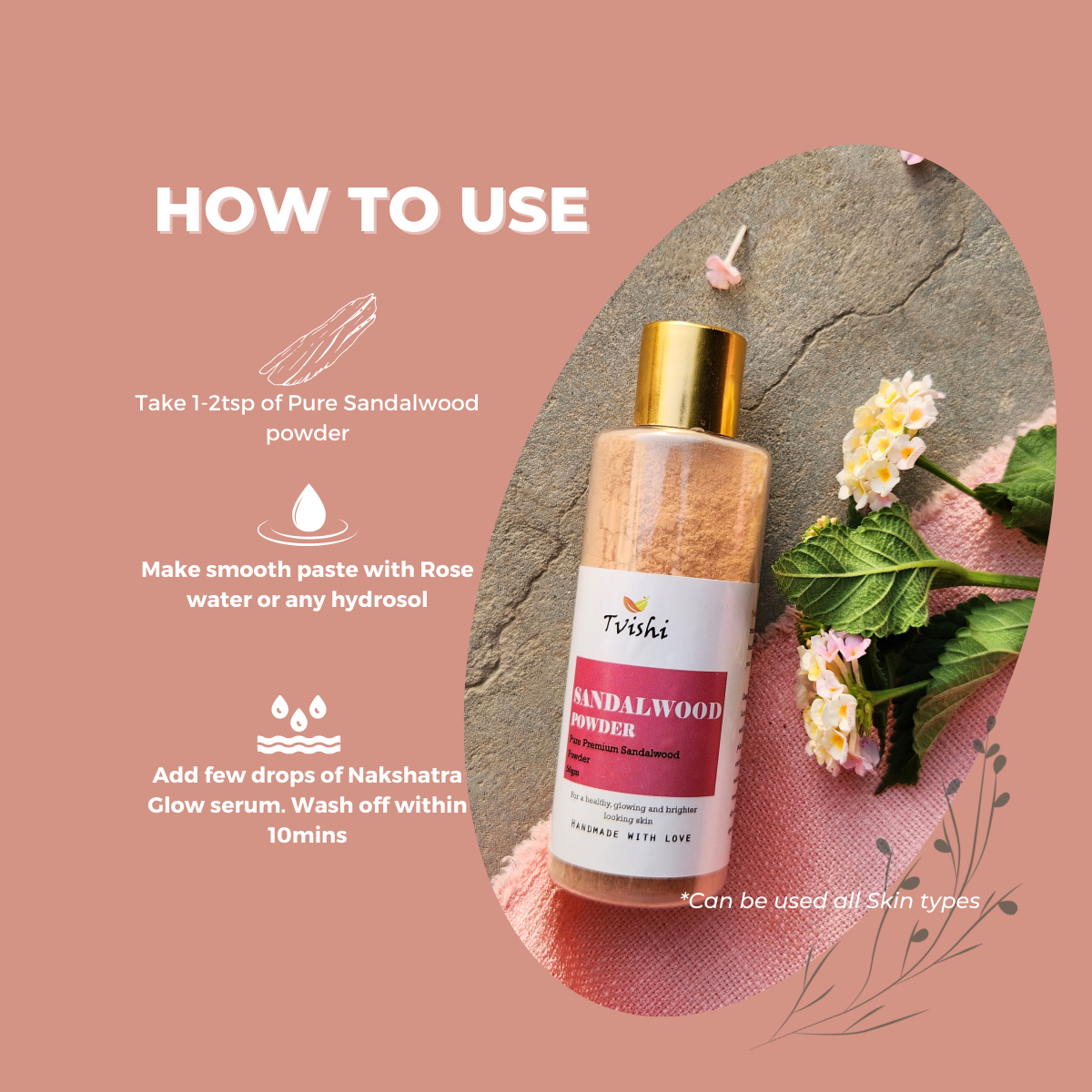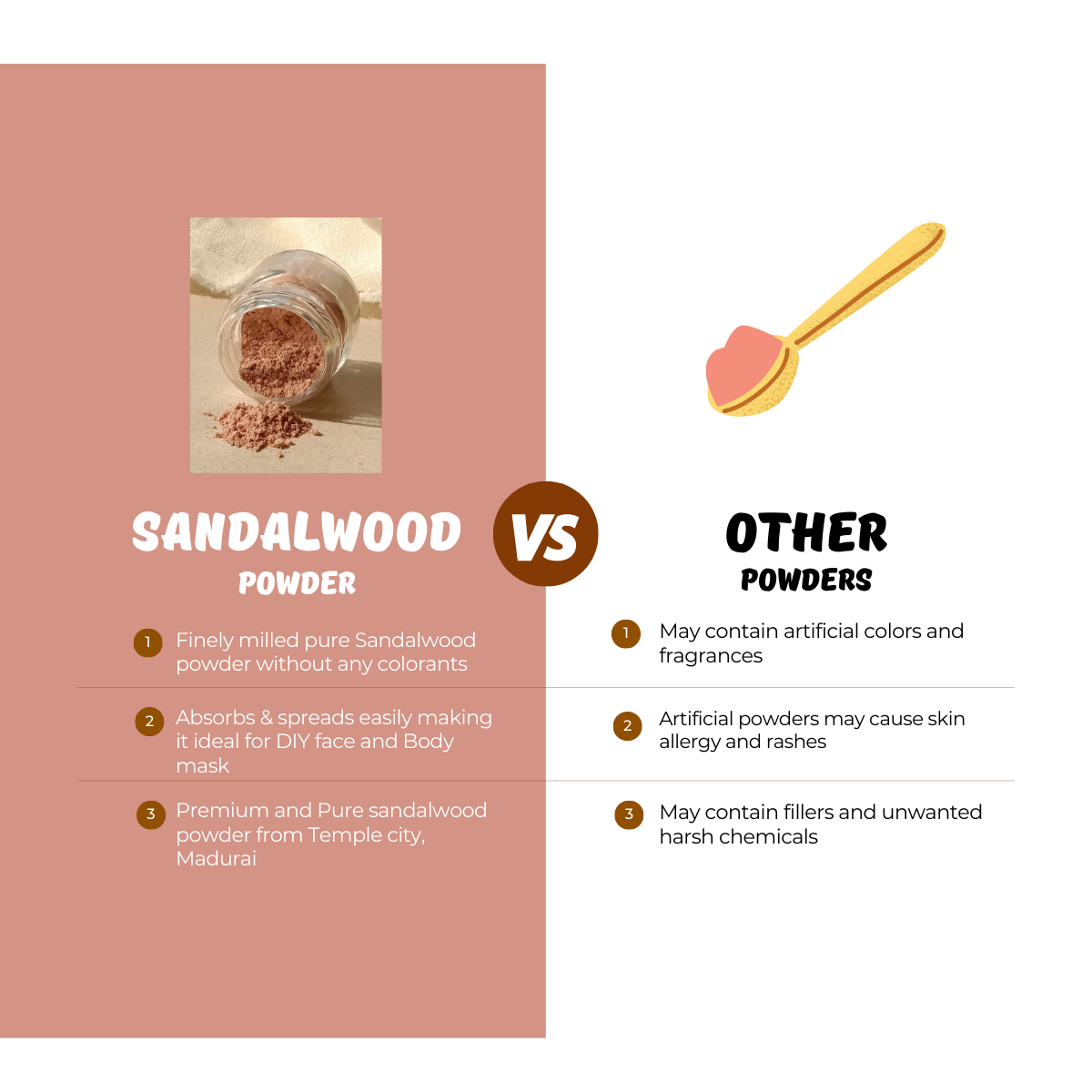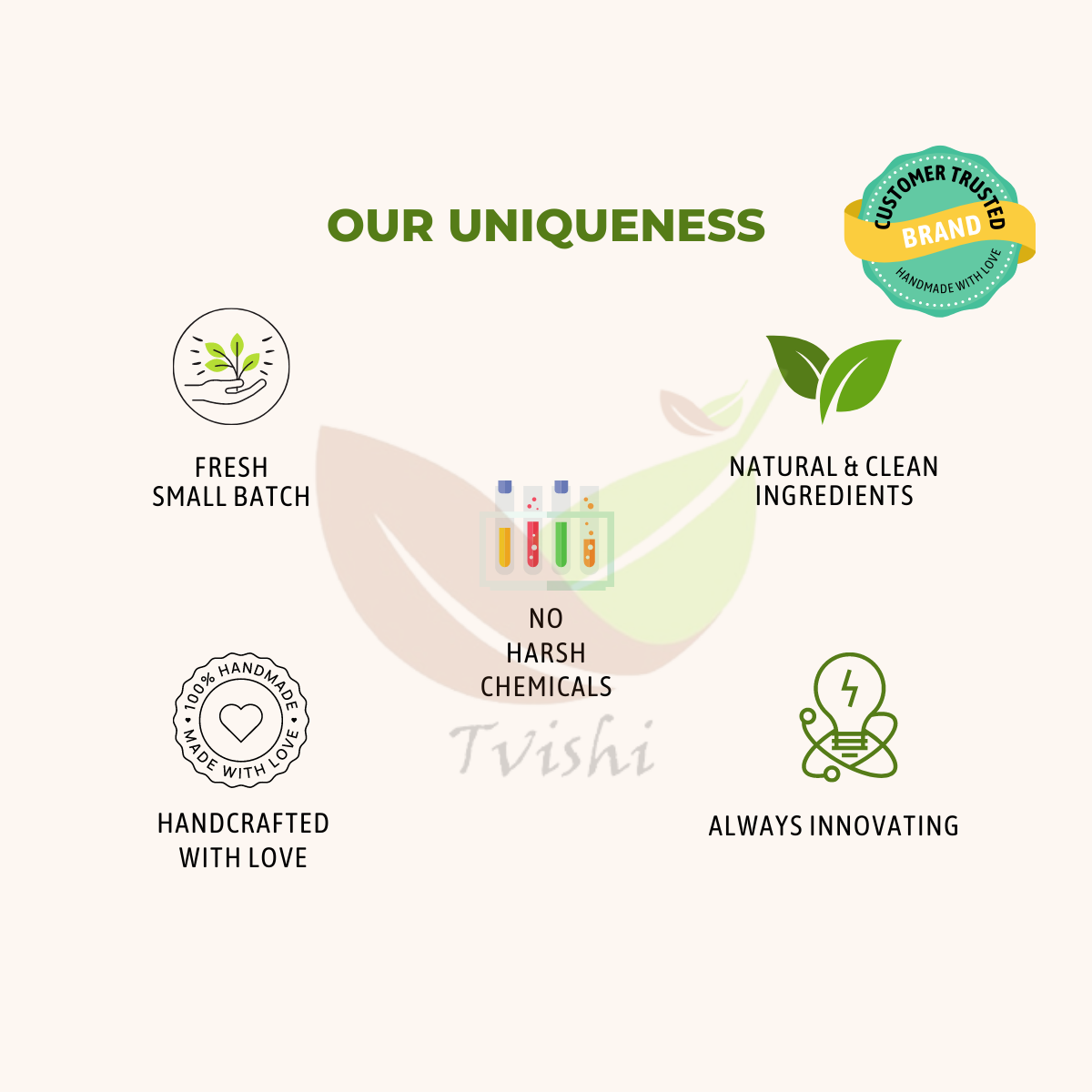 Divine
The Sandalwood Powder is too cool. It brought down my heat boils in minutes. Too pure and smells fresh and lasts for a very long time. Must try product.
The Best Bliss!
The best bliss i call it! With a combination skin,using very limited cosmetic products and medicated soaps,Tvishi's sandal wood powder has been a magic and such a bliss everytime I wear and see the result. Finally found my peaceful portion for skin care. Best in removing that dullness, tan and adding a healthy glow!.if you're looking for something to even the tone this is just it. It goes into my weekly once rejuvenating skin care routine.
Smells great and gives cooling effect after useage good quality! 😊
This is the best and original sandalwood product I have used ever its smells heaven and does not contain any preservatives....