Regular price
Sale price
Rs. 390.00
Unit price
per
Sale
Sold out
Nakshatra glow serum, Light weight, non greasy, anti ageing I Safe for pregnant & feeding mums. Unisex
Bid goodbye to dull and ageing skin with the Nakshatra Glow serum! A specially formulated serum that targets uneven skin tone, that heals and renews the skin which makes it ideal for your PM routine. Blended beautifully with the best of ingredients like wild seabuckthorn oil, rosehip oil, jojoba oil and carrot seed extracts which improves overall skin apprearce and texture.
Quantity – 10ml
Benefits

- Wild seabuckthorn oil delivers antioxidants, fatty acids, and vitamins to the skin.
- Organic rosehip helps with skin repair.
- Golden jojoba increases skin elasticity.
- Raspberry seed oil helps fight blemishes and scars.
- Wild carrot seed extract improves skin appearance and texture while helping skin repair naturally.
How To Use

-This is a blend of super-rich, carefully chosen oils to help the skin in every possible way. Use it at night for best results after a face wash.
- Apply 1-2 drops to your fingertips and gently massage over your face and neck.
- Suitable for use both during the day and at night.
- Store in a cool, dry place away from direct sunlight.
- Patch test and check ingredients list if pregnant/breastfeeding.
- Avoid contact with eyes and use for external application only.
- Best when used within 6–7 months of opening.
- Can be mixed with your moisturiser or foundation for a subtle glowy look.
- This serum works well with any facial as it glides over the skin.
Ingredients

Organic Rosehip, CO2 extracted Sea Buckthorn seed oil, Golden Jojoba, Raspberry Seed oil, Wild Carrot seed oil, Vit E Tocopherol
Share
View full details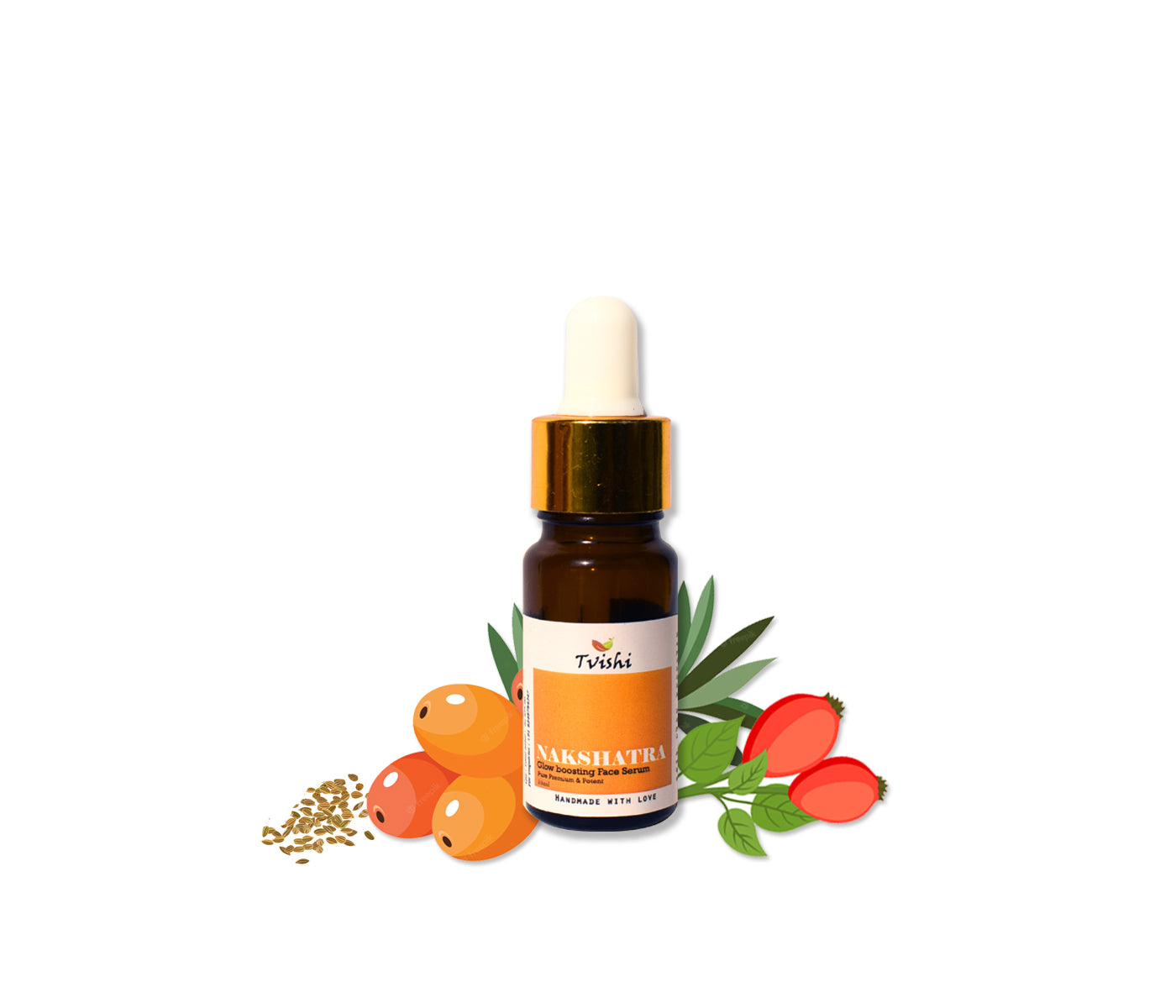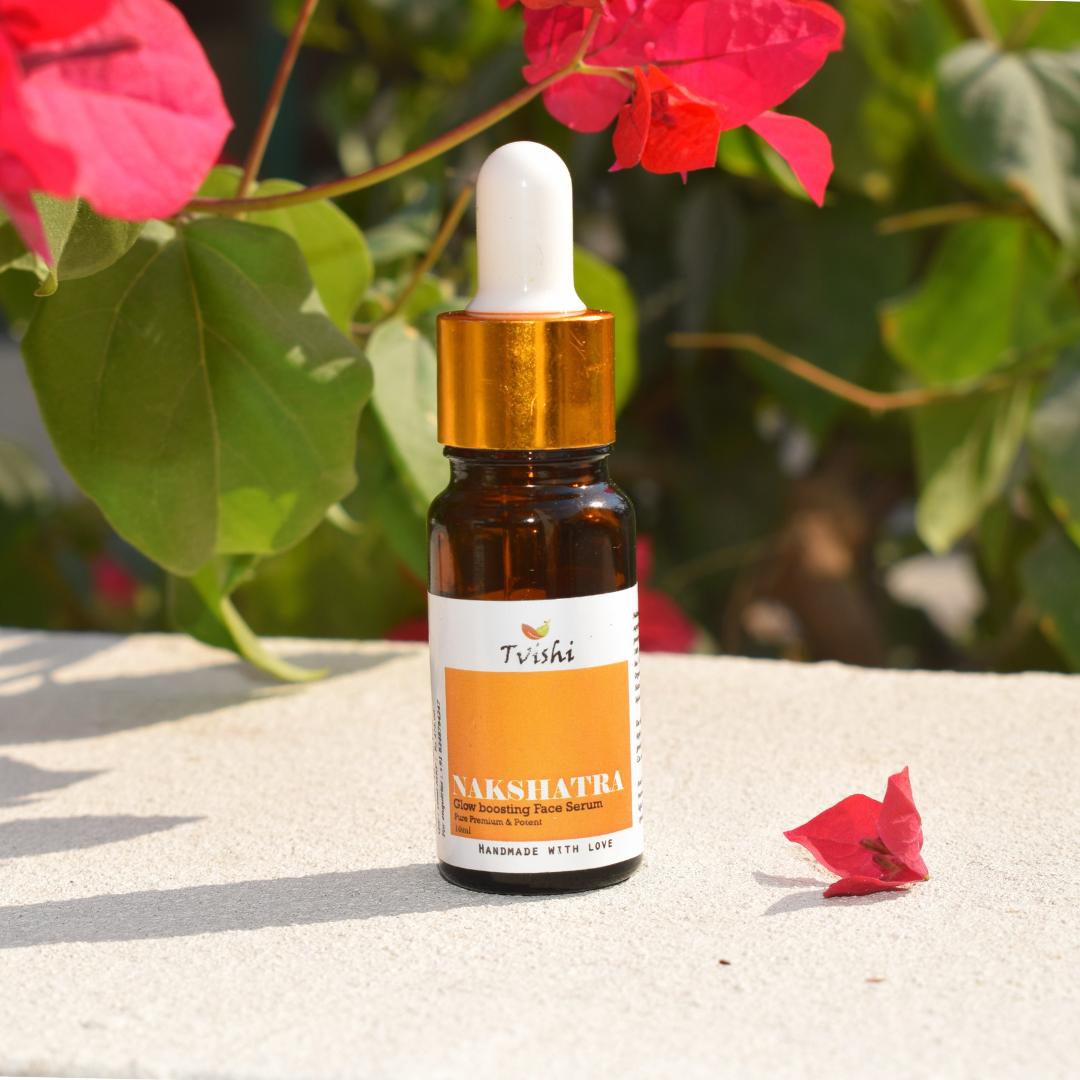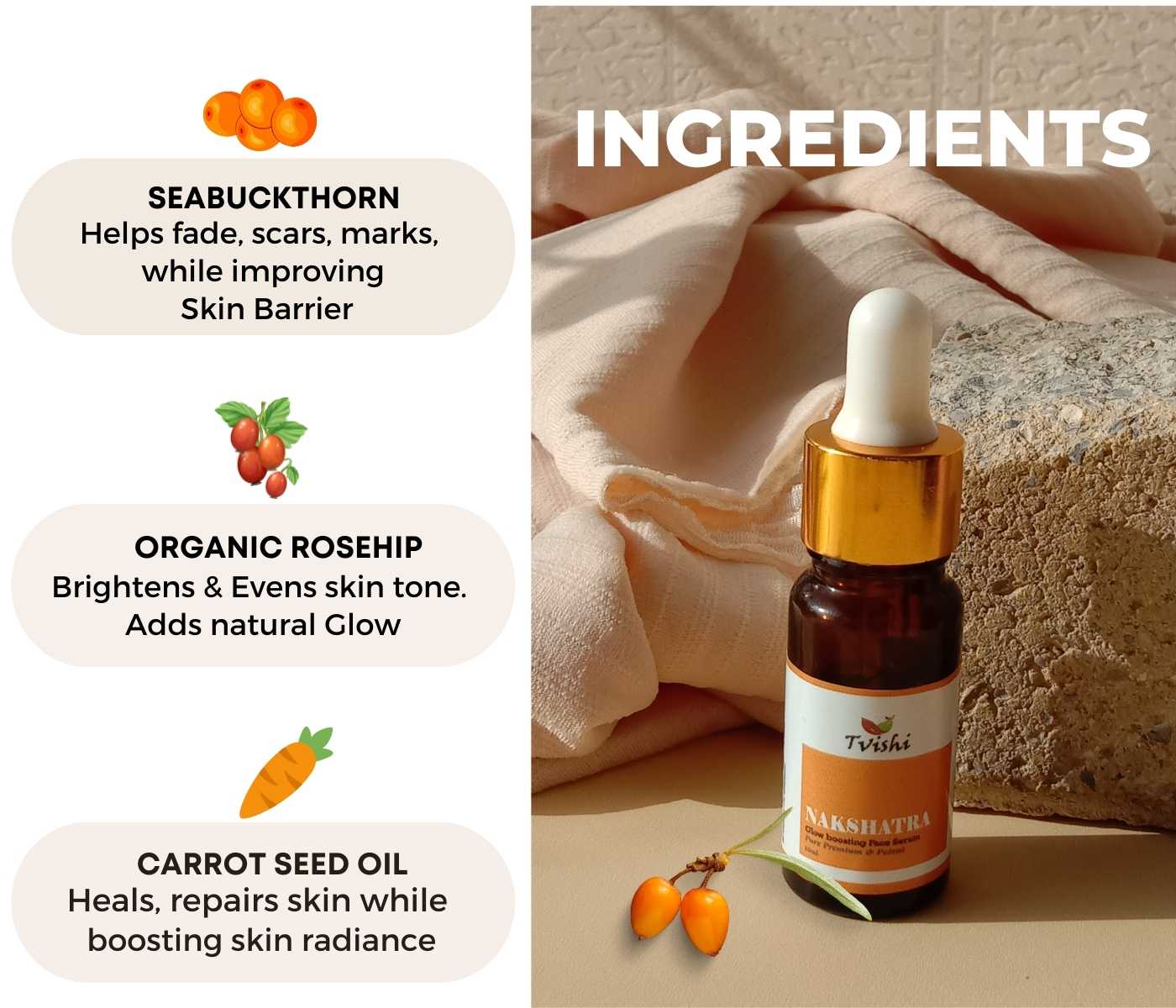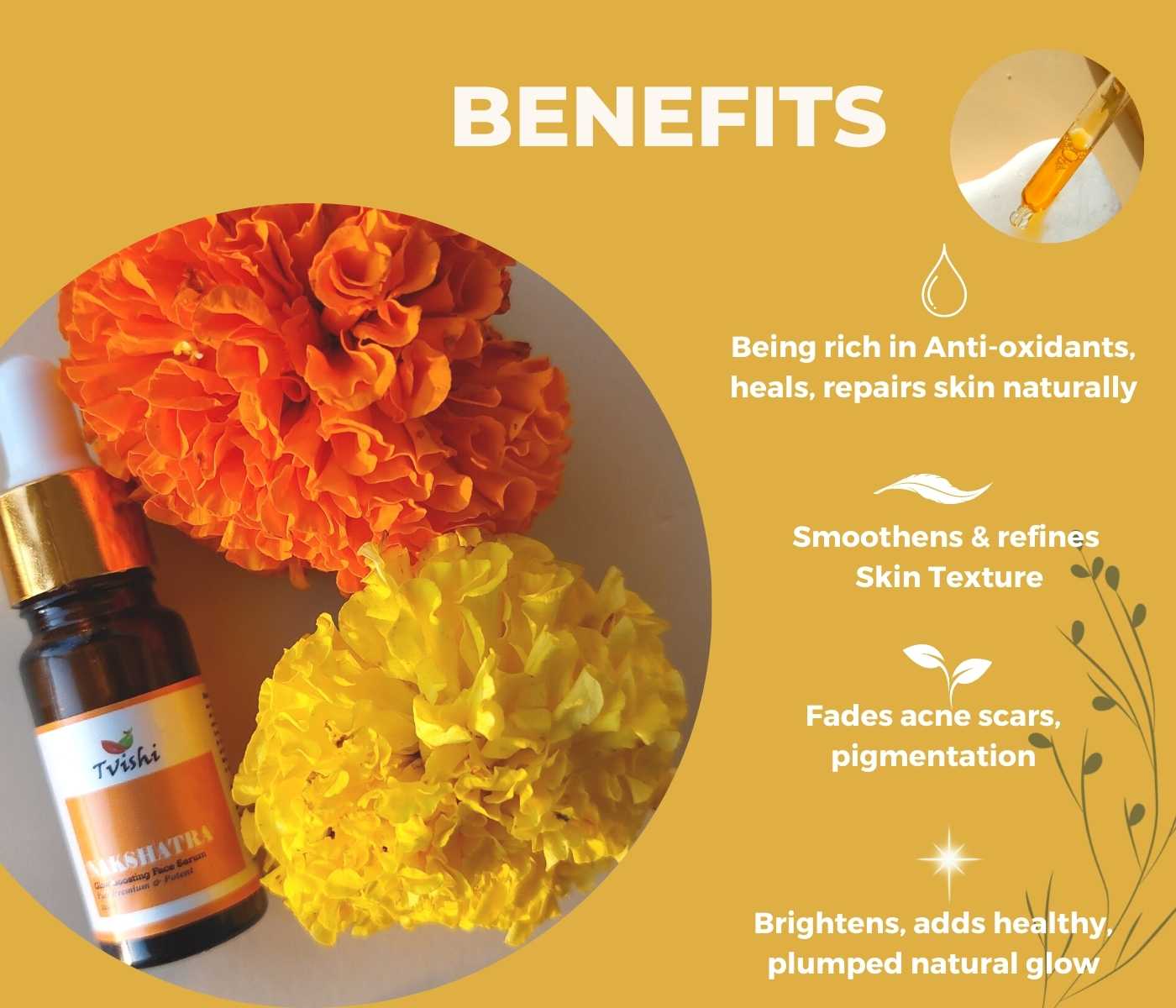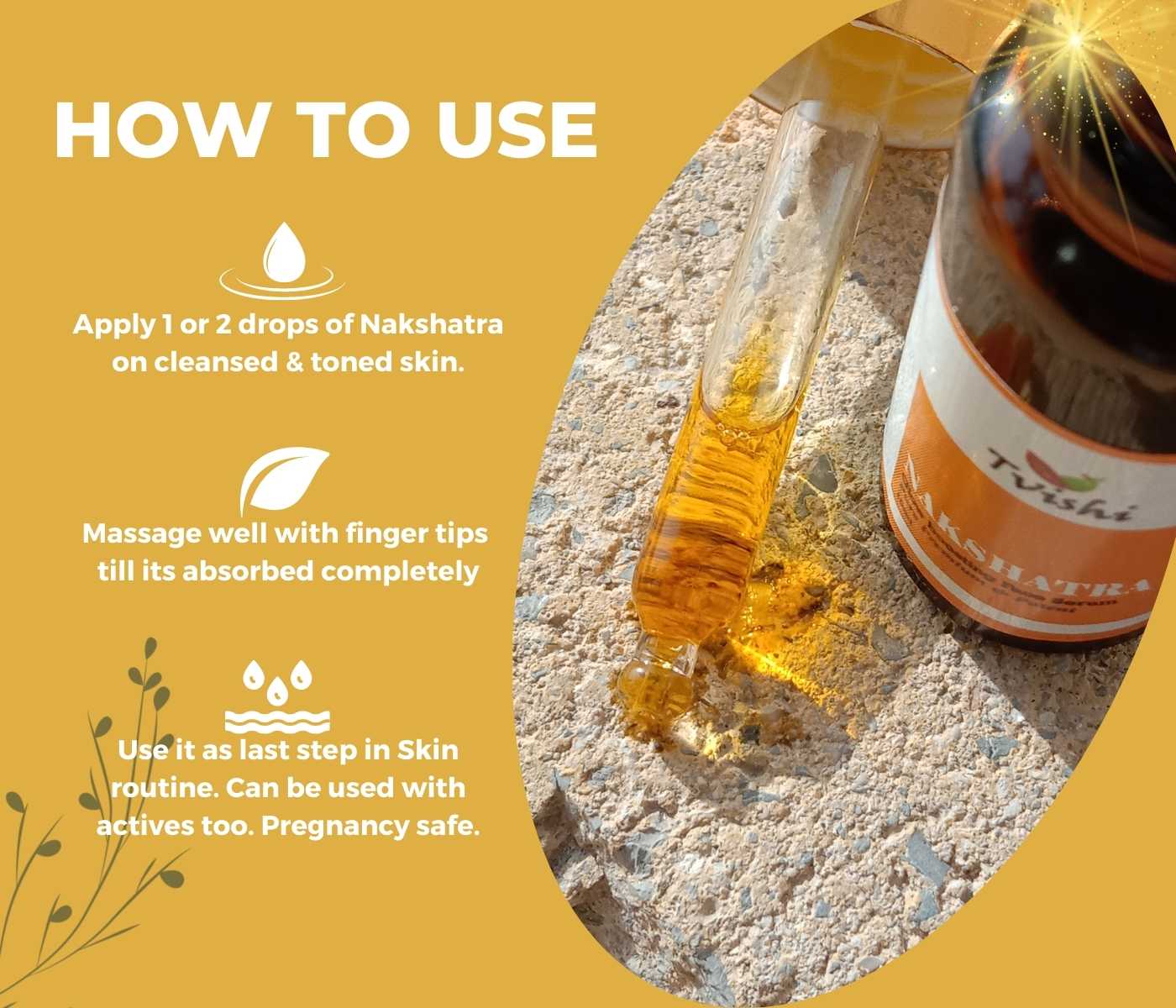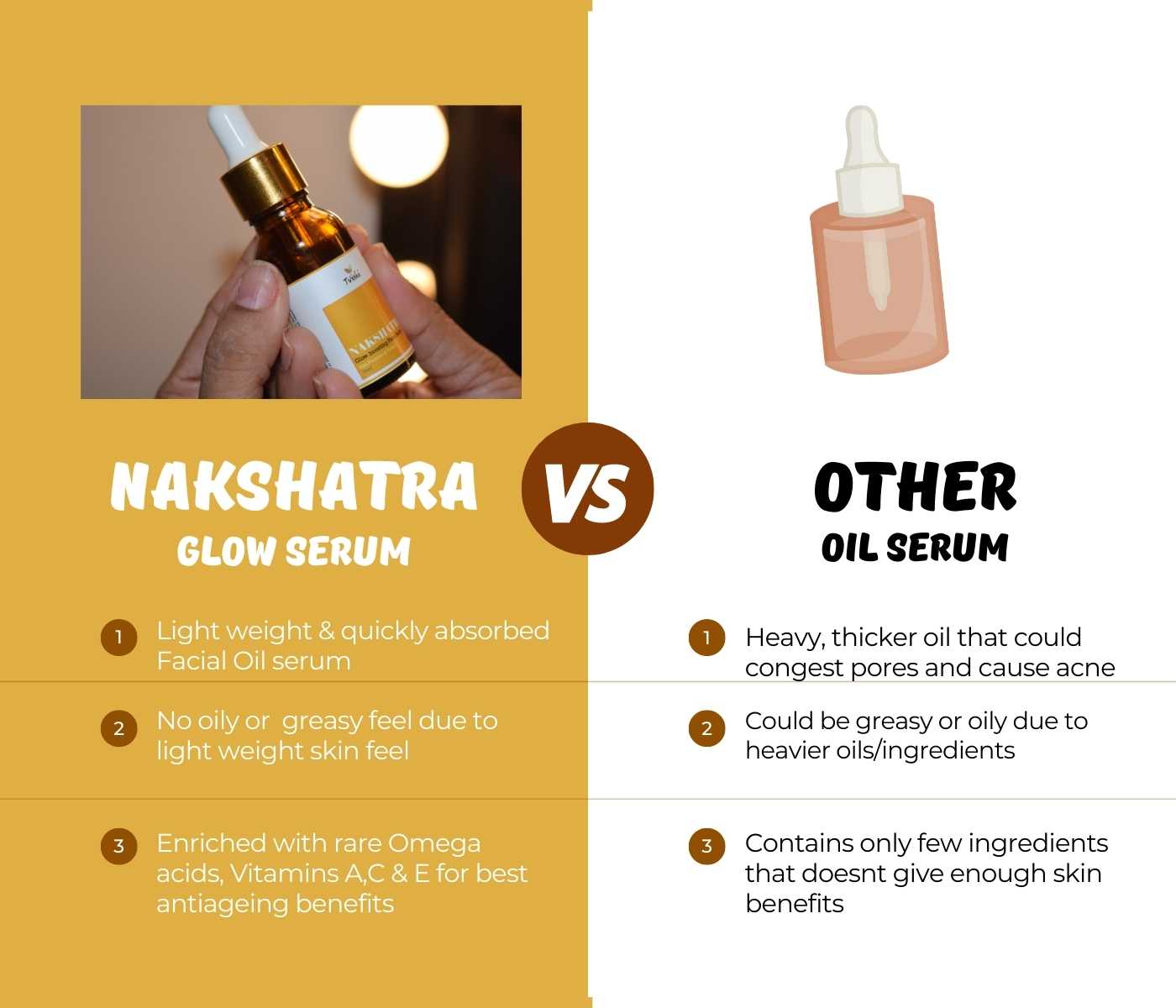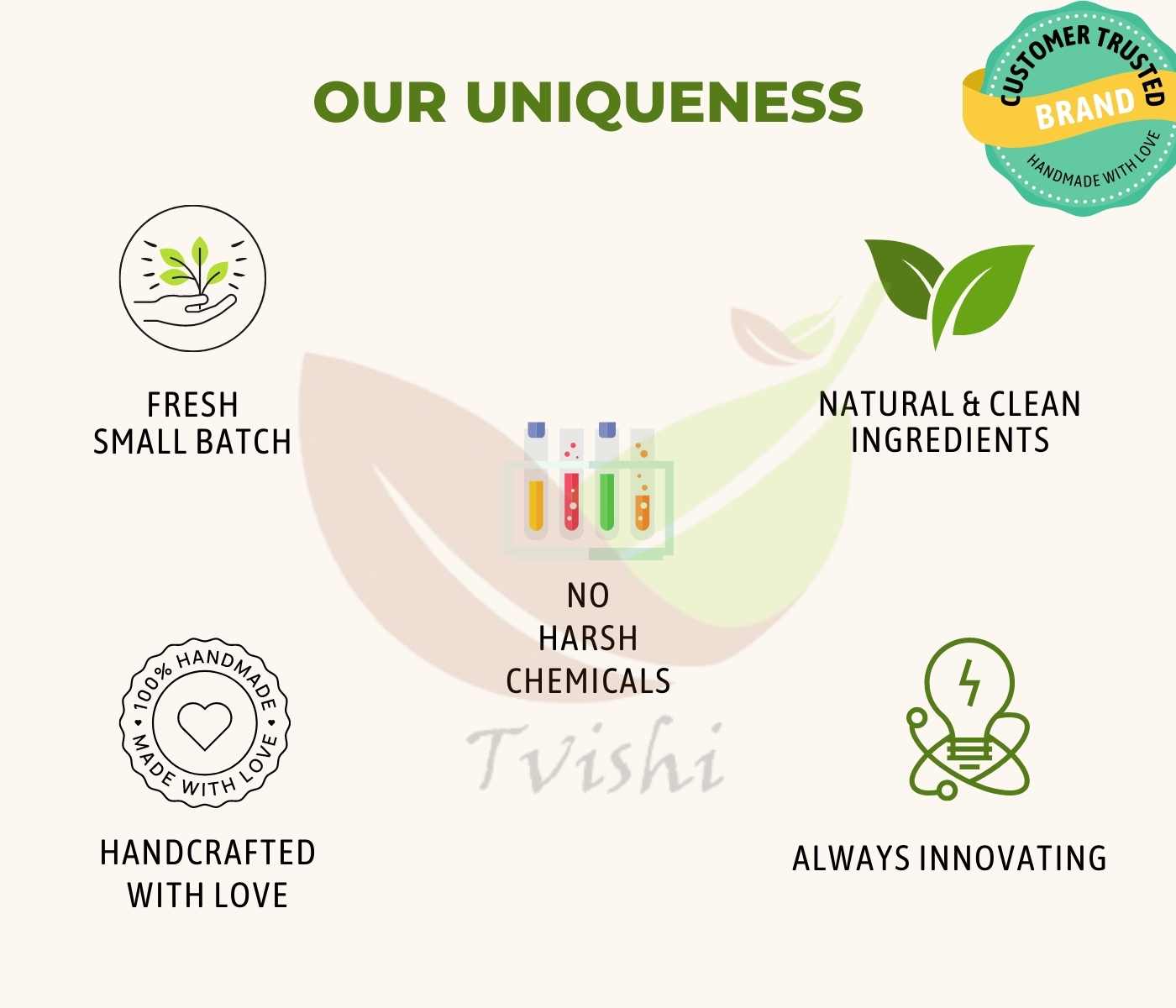 Magic Serum 💥🔥💯
I am so.. happy to say that I'm a Super Happy Customer!!! And I love to give the honest review. It's been 4 weeks since my mom and I started using Nakshatra Serum. I noticed the difference on 3rd week. I have never experienced such an amazing results from any other products which claims that it is natural, organic, ect,.. I was suffering from dark neck, pigmentation and dryness. Nakshatra Serum helped to lighten the darkness around my neck and faded the dark spots on my face. I can feel my skin is soft, moistured and glowing than ever before. My mom loves Nakshatra more than I do😂❤️ bcos it treated the wrinkles and now her face looks super glowing. We both are madly in love with Nakshatra Serum ❤️ I will strongly recommend this Serum to include in our skin-care routine.❤️ Thanks to Tvishi..✨loads of love...❤️❤️❤️😘
Nakshatra serum is an excellent product..My skin feels very soft and nourished after using it. A must have product for everyone. Thank you Tvishi for this wonderful product.
Must-have serum!!
Nakshatra glow serum is a gem. I've been using it for quite over 6 months now. Gives an amazing glow and fades fine lines and wrinkles. Must-have serum in night skin- care routine For me compliments from relatives who didn't see me for a long time! And I must say, Tvishi team is amazing!! Superb customer care and support - Kudos guys,keep rocking!!
In love with this serum!
I've been using Nakshatra for couple of weeks. Being a new mom, couldn't find the time initially soon after buying it but it hardly takes few seconds as part of PM routine hence decided to spare that time for myself and started using it and within few days, started noticing that old dark spots and marks post pimples etc started gradually reducing and mildly fading.. love it, will be restocking it for sure.
Nakshatra glow serum delivers the results promised. My acne marks are fading and really adds a nice natural glow to the skin,